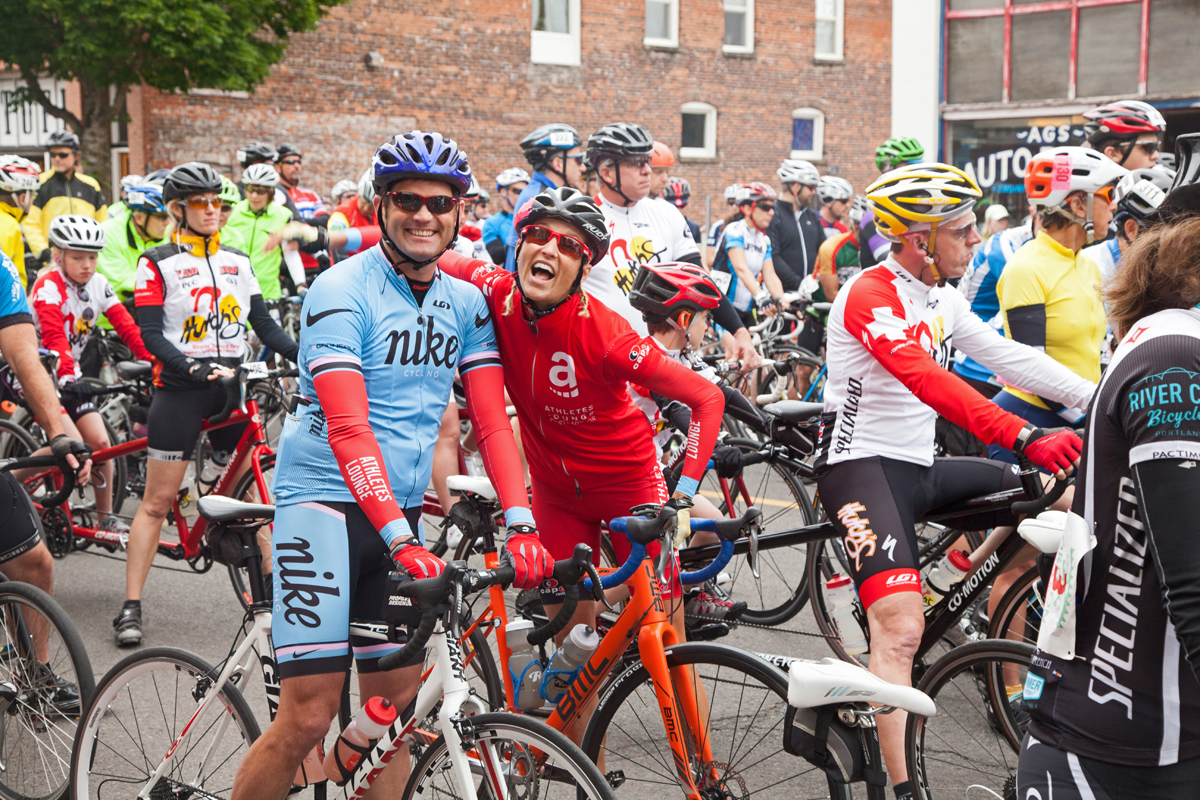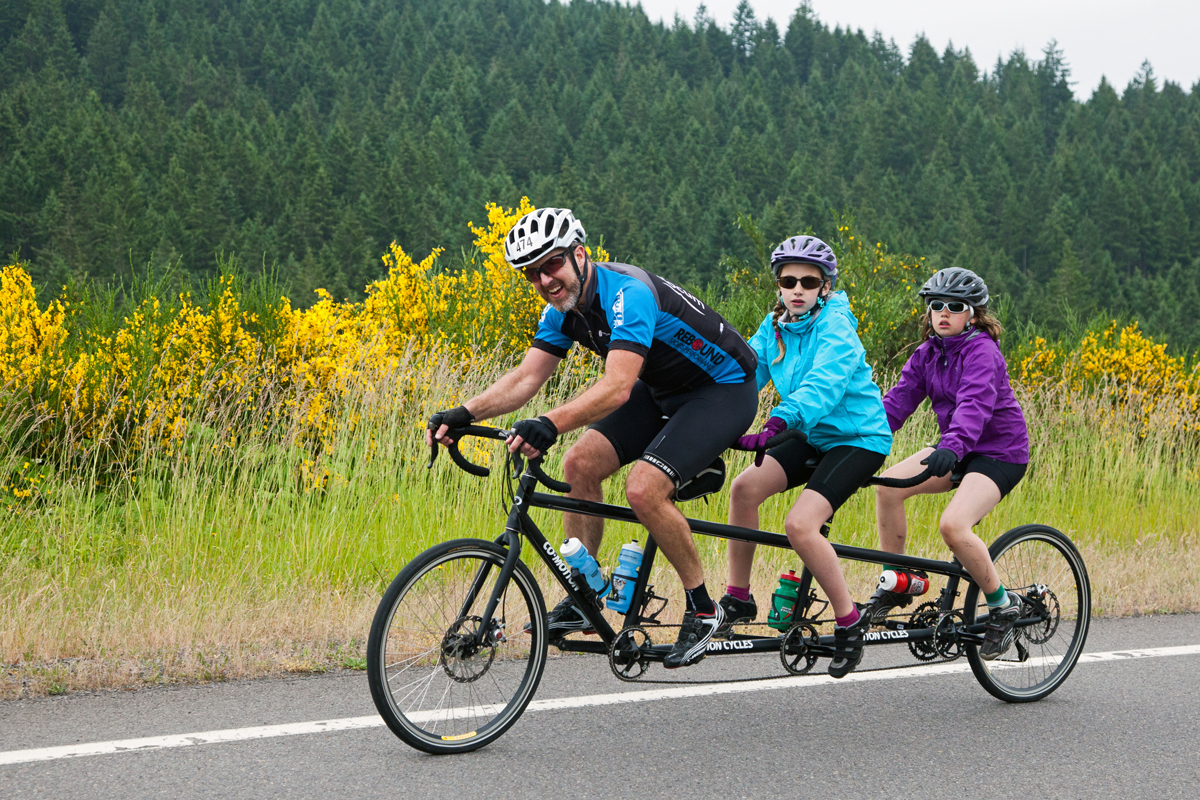 Oregon Gran Fondo Bike Ride
Gran Fondo is Italian and translates approximately to "Big Ride." It's a celebration of cycling. Everyone, of any age and ability, is invited to participate. While some choose to ride fast and test their endurance, by definition, a Gran Fondo is not a race, but rather a mass start event designed to draw the community together and give everyone a chance to enjoy the fun of riding a bike on the same course as the pros. It is truly a ride for everyone!
May
Bohemia Mining Days
Bohemia Mining Days celebrates Cottage Grove's colorful history. The town went all out to celebrate the centennial of Oregon statehood in 1959. In fact, Grovers and their guests had so much fun that year, a group of civic-minded individuals determined there should be an annual celebration highlighting Cottage Grove's interesting past and Bohemia Mining Days was born! The family-friendly festival is organized by a board of community-minded volunteers who work closely with the Festival Coordinator throughout the year to ensure this annual summer tradition lives on for future generations to enjoy.
July
Antique Aircraft Fly-In
The Oregon Antique and Classic Aircraft Club hosts a Fly-In every other year. If you are interested in old airplanes, flying or enjoy talking to people who are, then this is the place for you. The club's primary purpose is the preservation, restoration and flying of antique and classic aircraft so check their web calendar for updated events.
July
Rock, Roll n' Rumble
KNND's Rock, Roll-N-Rumble car show will take place downtown with a cruise and dance after. Join in and be a part of all the fun!
July
W.O.E Heritage Festival
The purpose of the Western Oregon Exposition is to be of service to the community while carrying on the American tradition of old-fashioned fun, entertainment, and education in a safe, family-friendly environment. The objective is to increase interest and broaden the knowledge base of agriculture practices, homemaking skills, industry growth, and projects of youth and adults through exhibits, displays, demonstrations, and contests at the annual community fair.
August
Corvettes in the Park
Join Corvette enthusiasts from all over the Northwest for a Corvette-only show in Cottage Grove. It is a gathering of Corvette owners coming together to celebrate the enjoyment, friendship and performance that these cars bring into their lives.
August
Stearman Fly-In
The Jim Wright Memorial Stearman Fly-In features old birds that were used to train WWII pilots and they've seen a lot of miles since then. Come out to see the planes, talk to the pilots, and look around the Oregon Aviation History Center. There is no charge to attend this annual gathering of WW II Stearman trainers. If the sound of radial engines gets your blood going, this is a must see.
August
Covered Bridge Festival
The All-American City of Cottage Grove celebrates its legacy of historic covered bridges with a fun-filled festival in September. Enjoy covered bridge tours, art shows, craft vendors, food booths, kids activities, a quilt show, beer garden, catapult-powered pumpkin-tossing and live music performances.
September
Cycle the Lakes
Whether you choose a 32, 42, 67, 77, or 102 mile ride, you won't be disappointed in the surroundings. Come out to the annual event and gaze upon picture-perfect views of Dorena Lake, Cottage Grove Lake, and multiple rivers and streams while basking in beautiful September weather. Moderate hills give you the opportunity for a variety of picturesque views.
September
Cottage Grove's Severed Armory
Cottage Grove's Severed Armory enters its 3rd year at the ominous, crypt-like stone armory in Cottage Grove. This year's event will be spookier than ever! Boasting wood walls, and walkways, the course will have patrons in the event twice as long, including a short venture into the much anticipated basement and twice as many themed rooms. Scares, props, actors, special effects, and custom audio and lighting will be featured. Expect deception, distortion and decay. Read more for details on toned-down times for younger thrill-seekers.
October
Christmas Extravaganza
Christmas in Cottage Grove, a tree lighting and Christmas celebration, is held the first Saturday in December. Start the day off and have Breakfast with Santa at the Fire Station then help greet Santa as he lights the community Christmas tree (located at Trailhead Park at 10th & Main Streets), participate in a Scavenger Hunt, have your picture taken with Santa at City Hall, take advantage of various merchant discounts, enjoy caroling on a hayride, step into a Winter Wonderland, sip on a cup of delicious hot cocoa, cozy up by the fire, tour Dr. Snapp's House on River Road and find that special gift for someone on your shopping list at their annual bazaar.
December